MALAYSIA 〜1552 A Sky Xavier Never Saw.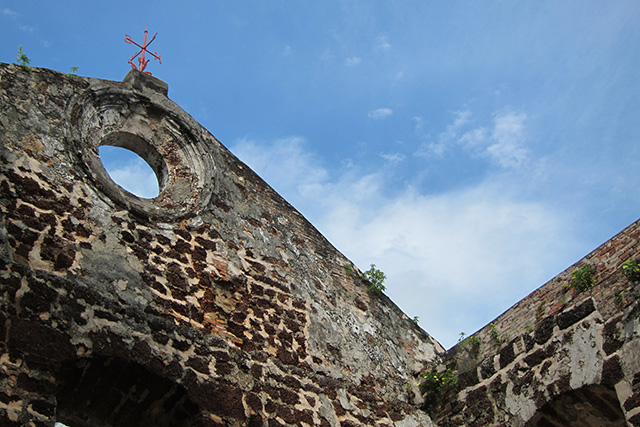 MALAYSIA   Melaka St. Paul Church.
Now decayed, no roof to speak of, is the St. Paul Church historical site.
The body of Francis Xavier was enshrined here for 9 months.
Of course, at that time, the blue sky must not have been visible from here.