2016.10.08
Six Ancient Kilns Pilgrimage. ❸ Onward to ECHIZEN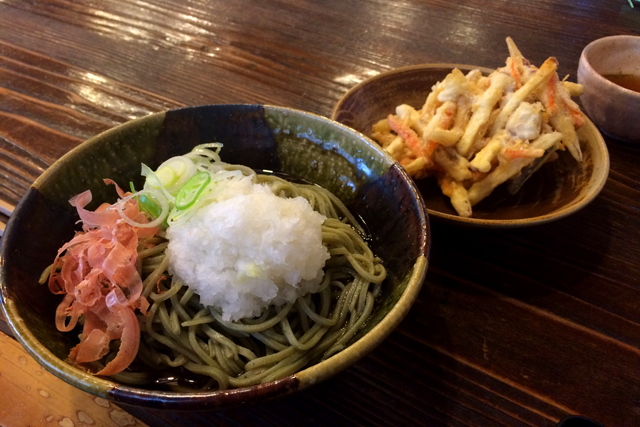 The value of [ceramics] lies in its use. And that's it.
Travelling all the way to the home of Echizen ware and having Echizen soba noodles, it was my tongue and throat, not my eyes, that taught me that lesson.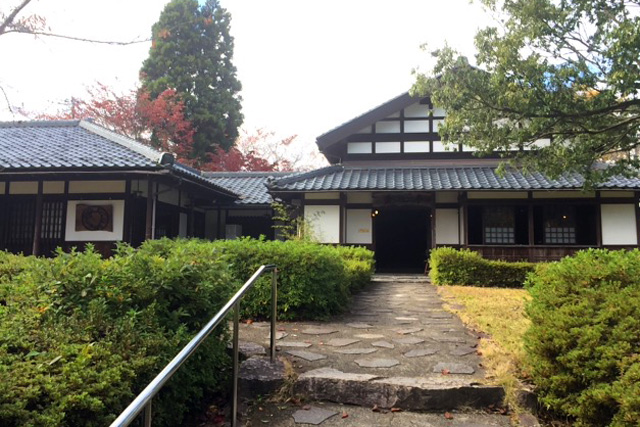 The main building to the right is the exhibition space, to the left is the soba shop. First, to the left. A taste of soba noodles and ceramics.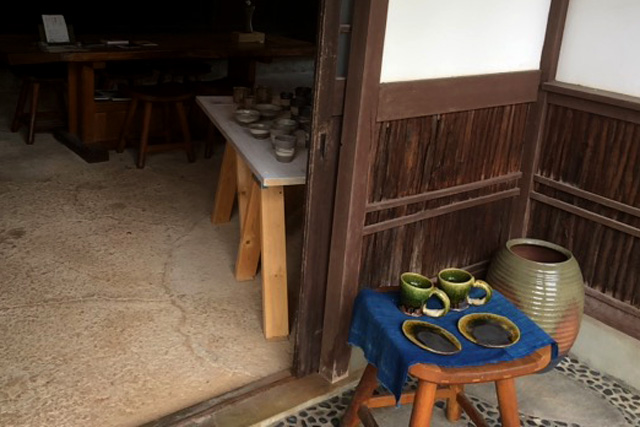 Then, a leisurely viewing of the ceramics. Soba noodles get soggy, but ceramics don't.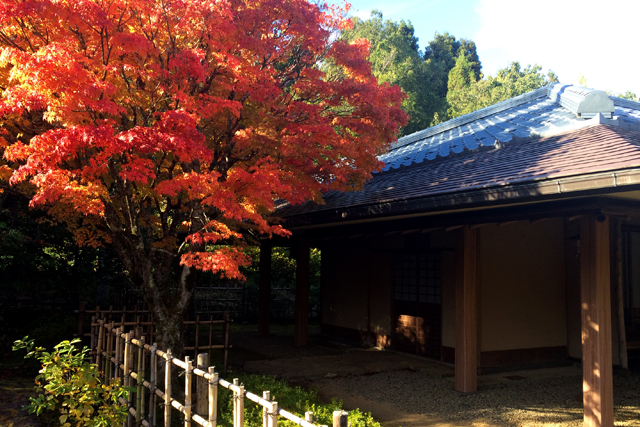 After enjoying some history and a countless number of pieces at the Fukui Prefectural Museum of Ceramics, I take a stroll in the beautiful garden.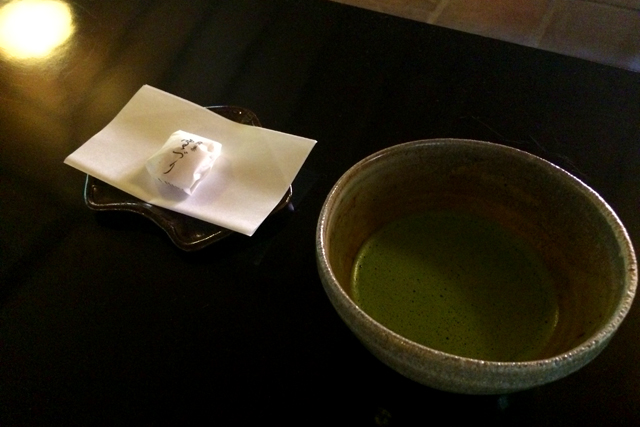 A young woman in a kimono elegantly prepares tea for me in an Echizen tea bowl.
Visiting the potters is of course one way of enjoying pottery. However, the home of Echizen ceramic ware teaches one to "savor pottery".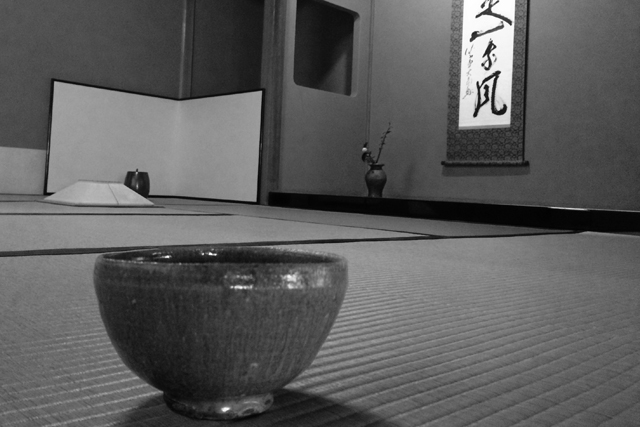 There is a "taste" to ancient kilns.
Thank you for the delicious tea.